The inspection of your construction site in just 3 click
1.
Get a cloud of points with the reality of your construction site. Choose any option for it
2.
New inspection: Upload the BIM model (IFC file) and the point cloud of the area you want to compare
3.
Mission Accomplished!
Your results are ready in a 3D viewer and as a pdf. Share with your team instantly
The geometric quality of your construction site (structures and facilities) assured by a patented process.
From 1cm, we detect and report automatically any deviation between the point cloud and the BIM model
All your information at a single point
The Machine learning algorithm processes the point density of both models until it is able to assure the accuracy to identify deviations element by element.
The data detected about progress control and deviations generates reliable results. Get access through our 3D viewer.
Use the hardware or device that better suits your project to get a point cloud: Camera, Lidar Camera, or Laser Scanner.
You can be assured of reliable and accurate results, no matter which reality capture technique you use. It is part of our magic.
4 Points that make a difference
Our technology is based on Machine learning algorithms. In this manner, we assured you that control meets the level of accuracy and reliability that makes us unique. Get four control points on the 3D model and say goodbye to inaccuracy by GPS.
Identify the control points in the BIM model, upload the two files to the platform and launch a new inspection.
2 files are the key

for work with the C2B platform
Our patented technology aligns and overlays correctly both models until we can assure the quality and accuracy of your results.
Make decisions & solve problems instantly
Your results are available in the 3D viewer and downloadable in pdf. Analyze, make decisions and share information in just 1 click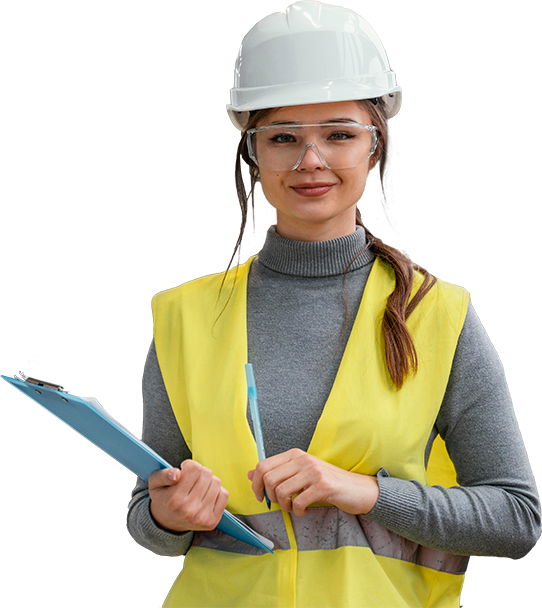 Let's work in your construction together
Decide in which project you want to apply Checktobuild's technology, schedule a meeting and we will walk you through creating your first smart inspection.